Rovers at the 2004 Idaho State Championship
---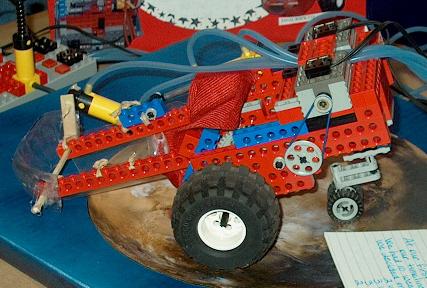 Preston Jr. High, Idaho Falls Regional
The clamshell rock collector was a great idea and worked very well. The rover tended to jerk around which made it difficult to control. A lower gearing would probably have helped.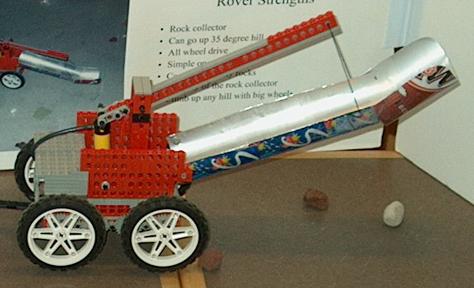 Holy Rosary, Idaho Falls Regional
This long scoop made of aluminum is a great idea and one of the few that could reach into the crater to retrieve rocks. However the thin edge of the scoop would catch on bumps on the ground when it was trying to scoop up rocks. A slightly different edge might make this a great design.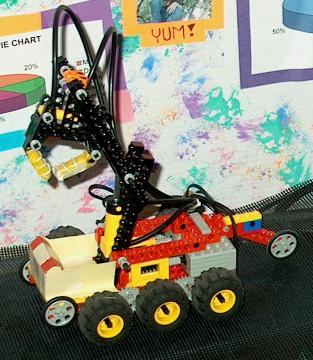 1st place at Moscow Regional
The small front wheels are a good idea, but the rear one would catch as it came down off of hills.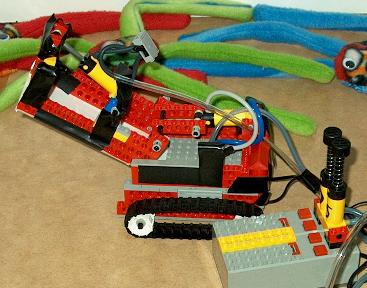 2nd place at Moscow Regional
I think this is the one that had nearly constant minor repairs. The rear attachment for the lift piston would come loose and had to be pressed back down.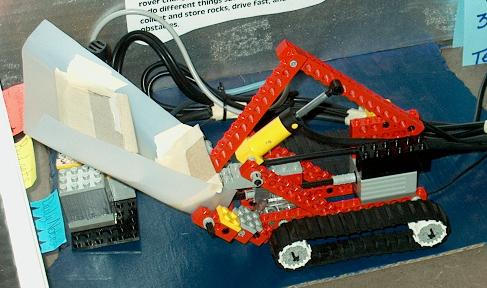 3rd place at Moscow Regional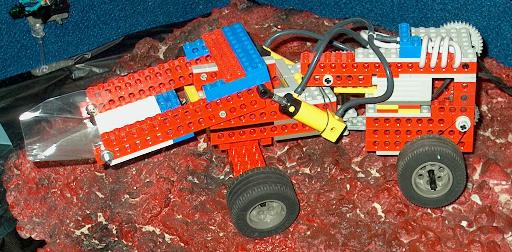 Unknown
An ingenious suspension that ensured that its wheels were always contacting the ground. The front wheels were hinged along the center axis of the rover. Also notice that it is articulated and steers by bending in the middle.