Rovers at the 2010 Idaho State Final Design Competition
---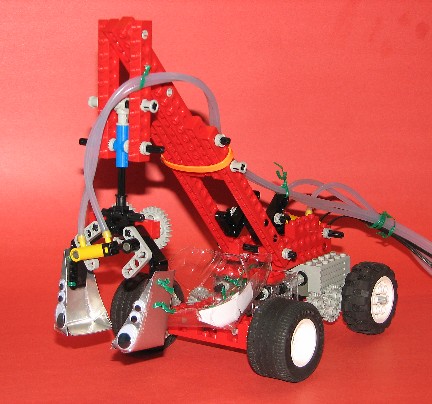 1st place Final Design, Space Cows, Pioneer School of the Arts
One advantage this rover had was its small size. The narrow width allowed it to go through obstacles that other rovers struggled with. The short wheelbase prevented it from getting high-centered on the small hills in the Speed Test.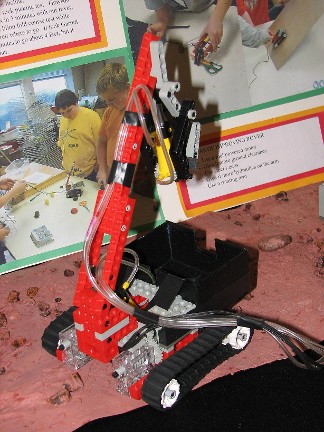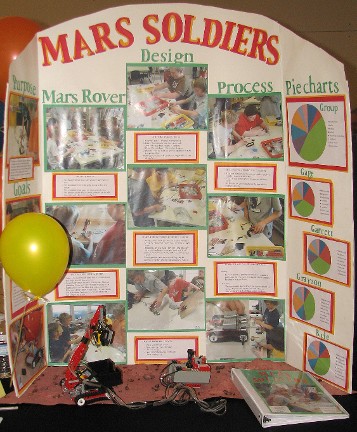 2nd place Final Design, Mars Soldiers
This rover has a unique gearing strategy. Rather than connect the motor directly to the gearbox, it goes first through an 8-tooth to 24-tooth gear reduction. This adds an additional 3:1 reduction and probably reduces friction and binding between the gearbox and the motor.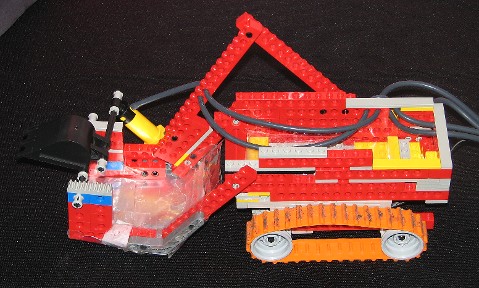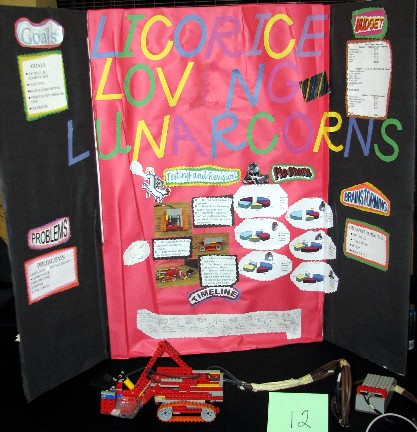 3rd place Final Design, Licorice Loving Lunarcorns
This rover's orange tracks are larger than the small black tracks that are commonly used. The larger tracks give the rover better stability because of the longer wheelbase and better ground clearance.